The appeal of investing in commercial real estate is multifold. Investors can generate higher investment returns and take advantage of tax benefits by investing in different asset classes or property types. Commercial real estate investing involves putting money toward purchasing commercial real estate property, including office buildings, multifamily apartment buildings, hotels, malls, storage facilities and shopping centers, among other property types. If you're interested in this type of investment, you must be committed to having the commercial real estate holding invested for the long term. Find out what you need to know about commercial real estate investing to determine if it's right for you.
ALL CLASSES CAN BE TAKEN LIVE OR LIVE ON-LINE ZOOM WEBINAR
Students can enroll in classes weekly. Classes are on a rolling schedule, which means you can start anytime.
Classes will start 1 week after your registration form is completed and class fees are paid.
Classes are held at the Freedom Center 837 East 162nd Street, Suite 7-8 South Holland, IL 60473
Classes and location are subject to change without notice based on availability.
Freedom Financial Institute's Executive package, a 4-week course (30-40 hours of study), is only $997.
The $997 Starting A Business Course includes the following: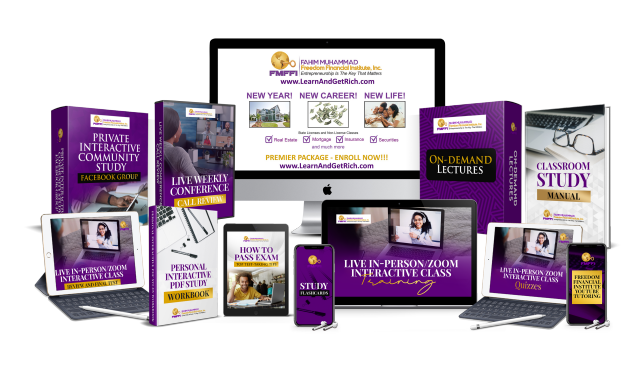 Live in-person/zoom interactive class training

Live in-person/zoom interactive quizzes

Live in-person/zoom interactive review and final test

Personal interactive pdf study workbook

Private Interactive Community Study Facebook Group

Live Weekly Conference Call Review

Classroom Study Manual

On-demand Lectures